I work out of my fully fitted workshop in Hamble, just next to Southampton Water on the sunny south coast. The workshop is equipped with a range of drills geared up on various rigs for ease of use and several saws to tackle some of the bigger jobs and grinders for every day of the week as this saves so much time changing over blades and polishers.
There is a huge amount of work that goes into every piece so my experience and professional tools ensure the perfect finish for my customers.
I love hosting visitors to my workshop and I always recommend the trip as I can't stress enough how unique and individual my pieces are. It's difficult to portray this with a single image on the website as each piece has its own colour make up and natural features. Visits are by appointment only and can be during the more unsociable hours but I always do my best to accommodate everyone.  So come say hello!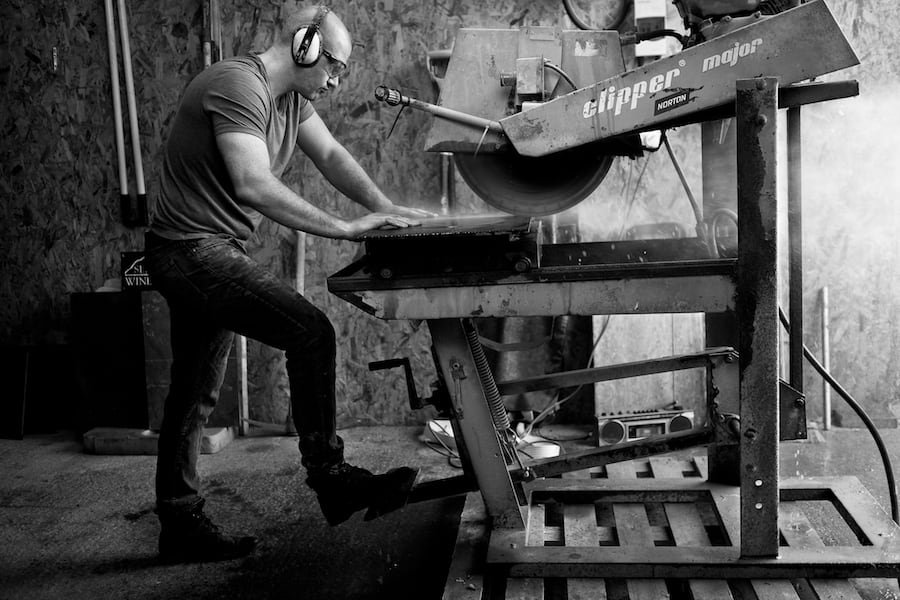 Hand Crafted Slate & Stone for Beautiful Homes
Make an Appointment to Visit
Get in touch to discuss your commission and organise a Workshop visit so I can truly understand and get a feel for your requirements.