Over the years, I've grown a very reliable and friendly customer base who keep on returning to purchase tailored and personalised contemporary slate and stone products.
All my designs can be carved and engraved for brands, product launches, special anniversaries, celebrations, weddings and events.
I embrace new design ideas and enjoy the creative side of the process with my customers, bringing visions to life both virtually or face to face for more complex design briefs.
Having worked with a number of leading brands and trendy start ups to help elevate and promote their products successfully, I'm now part of a growing trade network of Vineyards, Distilleries, Bars and Restaurants.
In a very crowded and competitive market it's key to be able to differentiate and stand out, and my customers feel my products help them achieve those perfect finishing touches.
Feel free to get in touch, briefly outlining your requirements, and I look forward to working with you.
Cheers, Ioan
Everything I produce is completely bespoke and unique.
I can create customised products to order.
Because I source all my contemporary slate and stone by hand, straight from the quarries.
Each piece is then individually crafted in my workshop.
Yes! I offer competitive pricing and bulk discounts for my repeat trade customers.
Contemporary Slate & Stone Products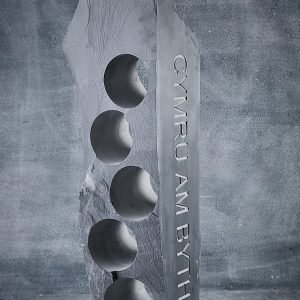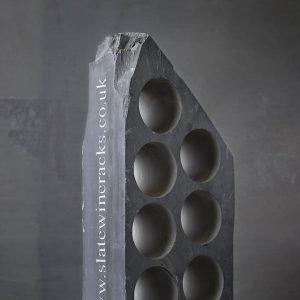 Slate Wine Racks
Exquisite Slate Wine Racks core drilled from the finest Welsh Slate.
Every single piece is entirely unique.
Photos are for reference & illustration only.
Scroll down through the drop down below to find your preferred size.
not rated
£

30.00 –

£

1,260.00
Select options